Ever wonder what it would be like to stay in a vintage travel trailer? Dos Palmas, a 500 sq ft 50′ long 1958 Spartan "Imperial Villa" will satisfy your curiosity!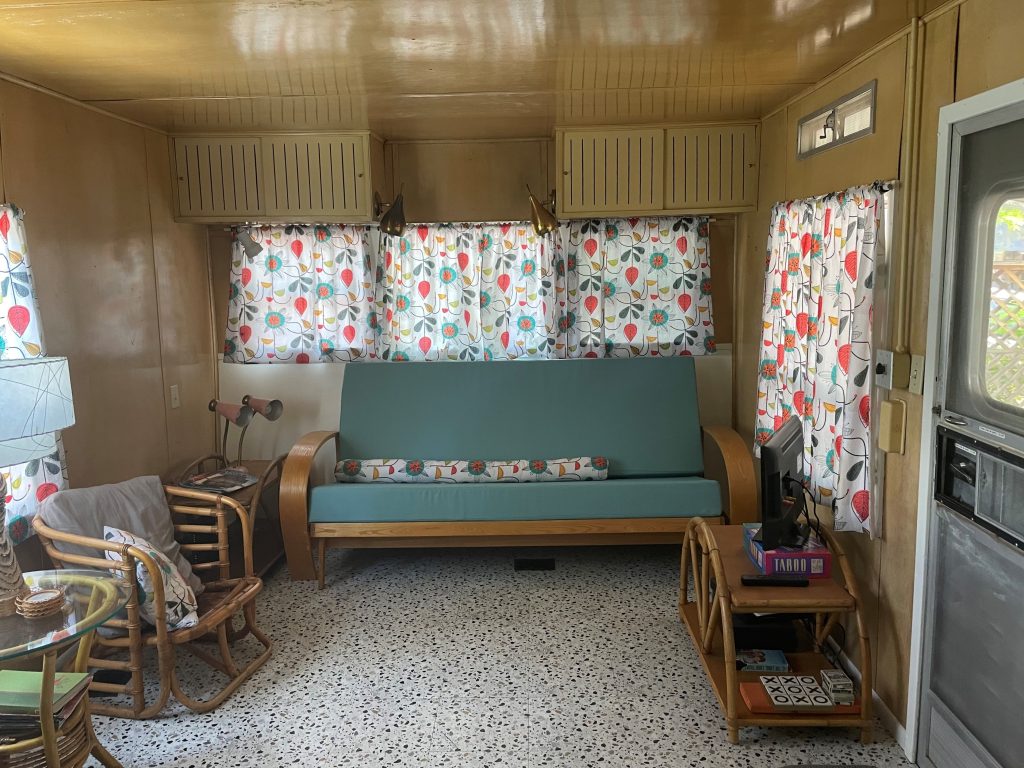 To step inside is to step backward through five decades. This lovingly restored vacation home is spacious, charming and comforting.
Dos Palmas sits on a private wooded lot in the very heart of Patagonia, with a covered patio that runs its entire 50' length. This delightful vacation home has two bedrooms, with sleeping accommodations for three people.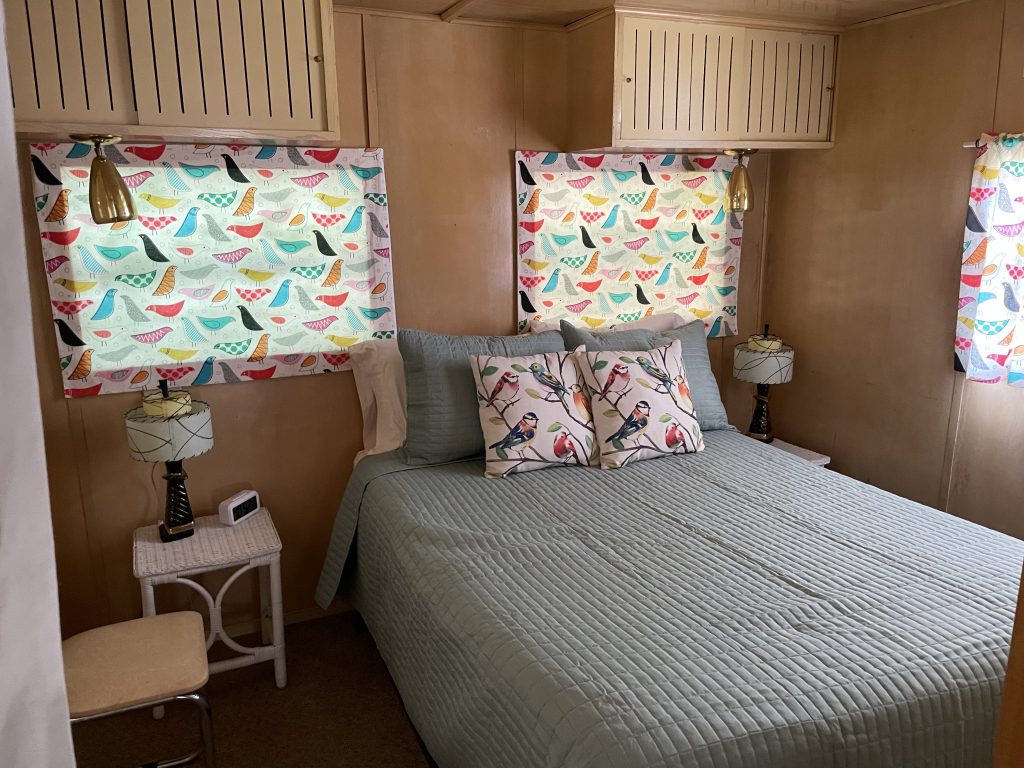 Dos Palmas has a full kitchen, full bathroom, and 50's retro touches throughout that will take you back to a time when life was simple and unhurried.  "Lucy, I'm home!"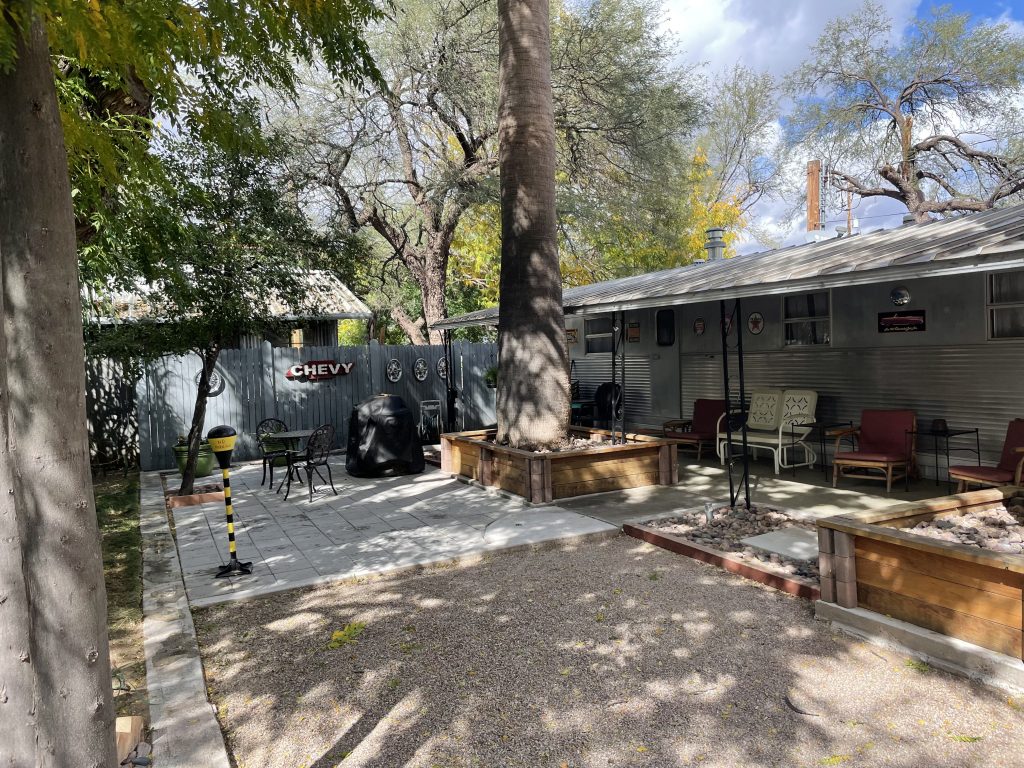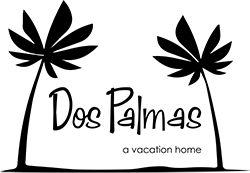 Dos Palmas, a Vacation Home
362 Duquesne Avenue Patagonia AZ 85624
Email: info@dospalmasaz.com