Discovering the land: Community, Science, and Partnership in the Sonoita and Patagonia Region."
May 7 @ 9:00 am

-

5:00 pm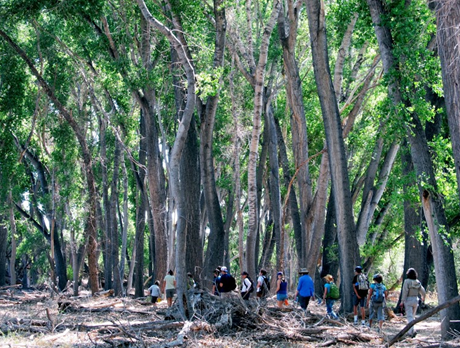 The Cienega Watershed Partnership and Friends of Sonoita Creek are once again hosting the Science on the Sonoita Plain Symposium, but with a new twist. This year, we are taking it outdoors and we want to provide a wide network of regional partners the opportunity to highlight community science initiatives in the watershed. You are invited to share your experience with local and regional partners, stakeholders, and community members in a day of exploration and presentation:
9:00am–11:30am Empire Ranch- Listen and discuss with experts  about Water, Wildlife, and Ranchland preservation across the watershed
11:30am–1:00pm  Lunch – Open exploration of a local Sonoita or Elgin restaurant, vineyard or picnic area.
1:00pm–5:00pm The Nature Conservancy's Sonoita Creek Preserve – Q and A with Restoration, Trails, and Citizen Participation leaders across the region
Afterwards, we invite everyone to continue to stay at this beautiful site to relax and enjoy festivities at the end of the day