FREE SKY ISLANDS BIODIVERSITY WORKSHOP Santa Cruz County Educators Grades 4 – 12
February 20 @ 9:00 am

-

4:00 pm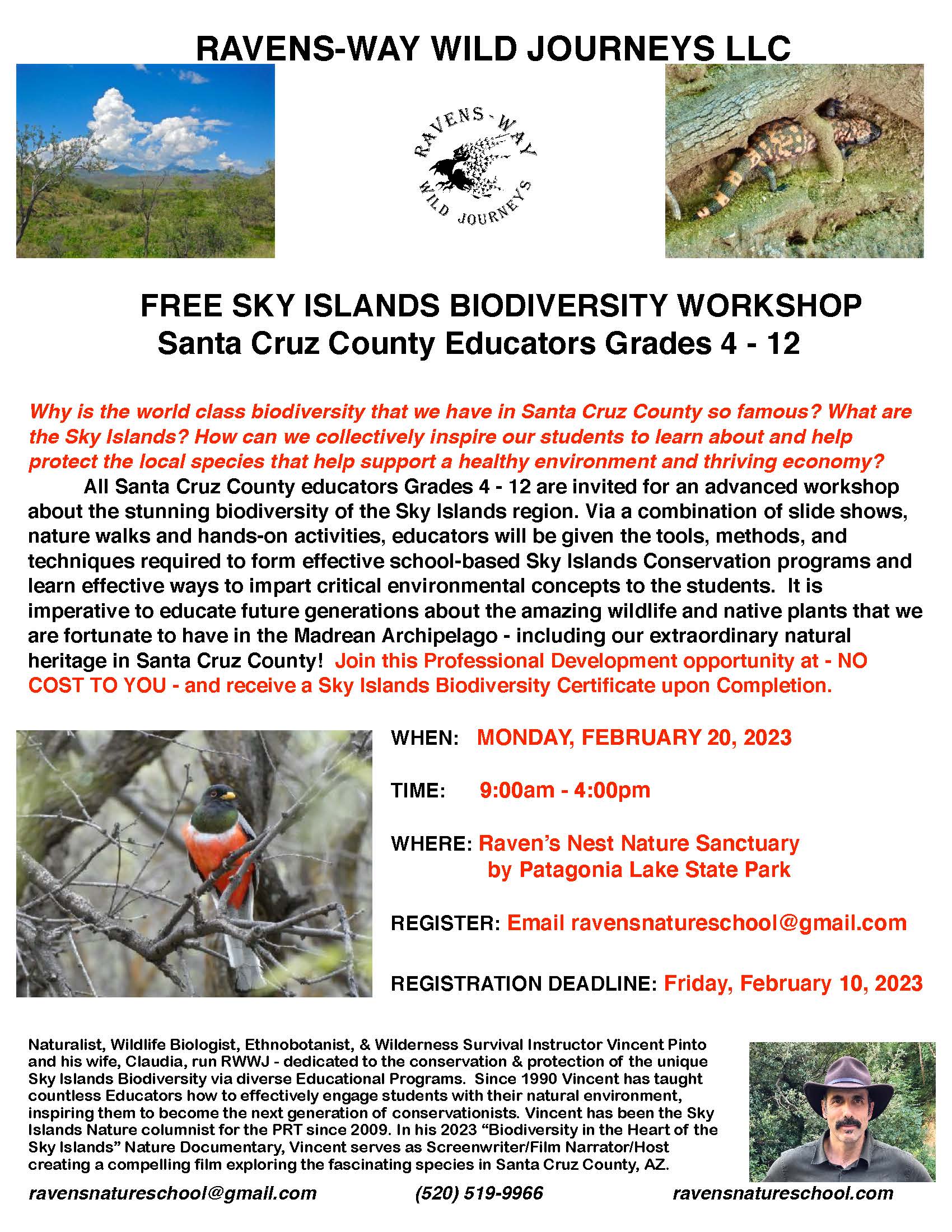 Why is the world class biodiversity that we have in Santa Cruz County so famous? What are
the Sky Islands? How can we collectively inspire our students to learn about and help
protect the local species that help support a healthy environment and thriving economy?
All Santa Cruz County educators in Grades 4 – 12 are invited for an advanced workshop
about the stunning biodiversity of the Sky Islands region. Via a combination of slide shows,
nature walks and hands-on activities, educators will be given the tools, methods, and
techniques required to form effective school-based Sky Islands Conservation programs and
learn effective ways to impart critical environmental concepts to the students.