Second Saturday Sonoita
June 10 @ 11:00 am

-

5:00 pm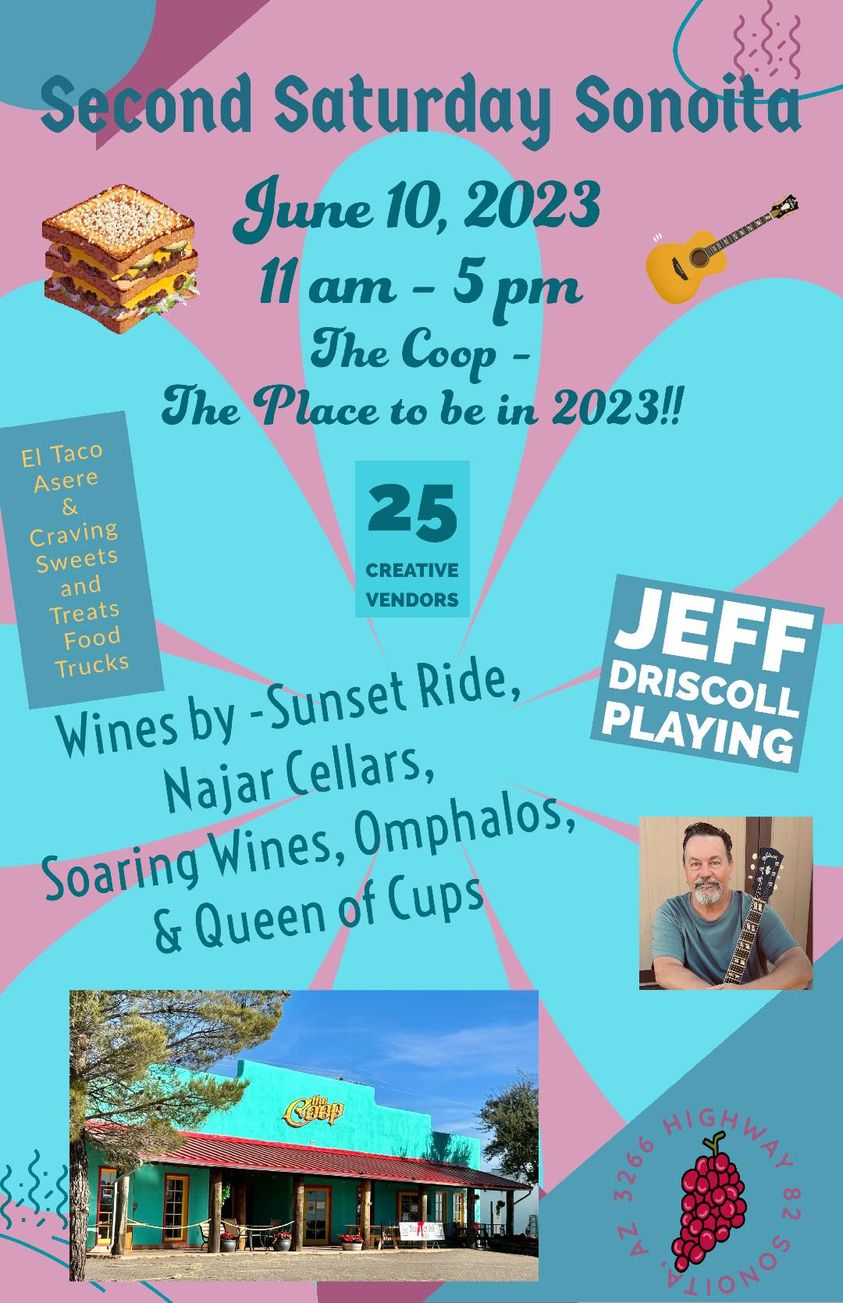 Sunset Ride Wine is excited to announce some of our vendors who will be joining us for our Second Saturday Sonoita event on June 10 from 11-5. We are located at 3266 Hwy 82, Sonoita. Vendors: Sparklinks jewelry,Color Street Nails, Paparazzi Jewelry, Reynolds Ranch LLC, Mary Kay, Carbs and coffee,Cloud Shadow Creations,Grumpy Goat, Creations by Feef, Lara's Lanyards, Once Upon an Essential Oil, Desert Owl Forge, Coyote Collective,Blissfully Blended, Gilded Wick, Life's Bouquet Kombucha, Ranch 52, Art by Jen, Sonora Furniture Designs, Buckin' Nutz, Marquez Jewelry & Mora Aryesanal, Renewal by Anderson, Children's Author- Jill Driscoll & Cat's Custom Creations.
Wineries: Sunset Ride Wine,Omphalos, Soaring Wines, Queen of Cups and Najar Cellars.
Food Trucks: Craving Sweets & Treats and El Taco Asere.
Music by Jeff Driscoll.