From dramatic art, to antique world treasures and stunning jewelry, if you're looking for one-of-a-kind pieces and unique gifts, you'll find them at Global Arts Gallery.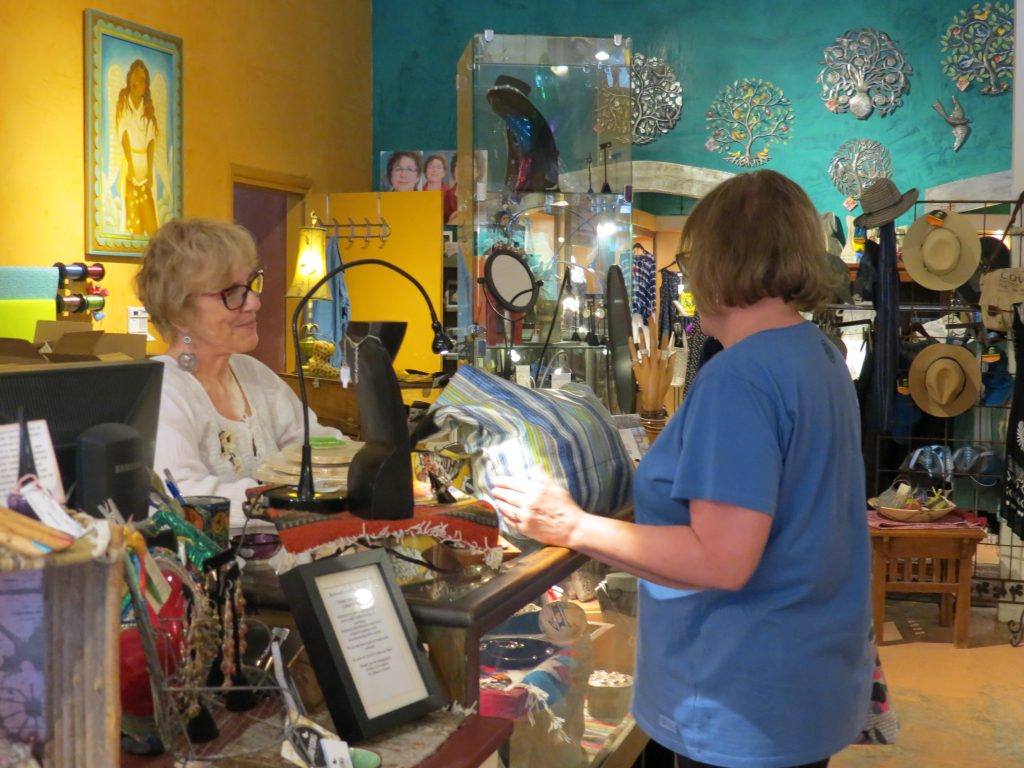 Twenty eight years in business in Patagonia is confirmation that the owner and artist Adrienne Halpert has a natural talent for finding the exceptional and the unusual. If she's been on a recent buying trip, you'll find the store alive with eye-catching objects d'art and home furnishings—many of which have a fascinating story behind them.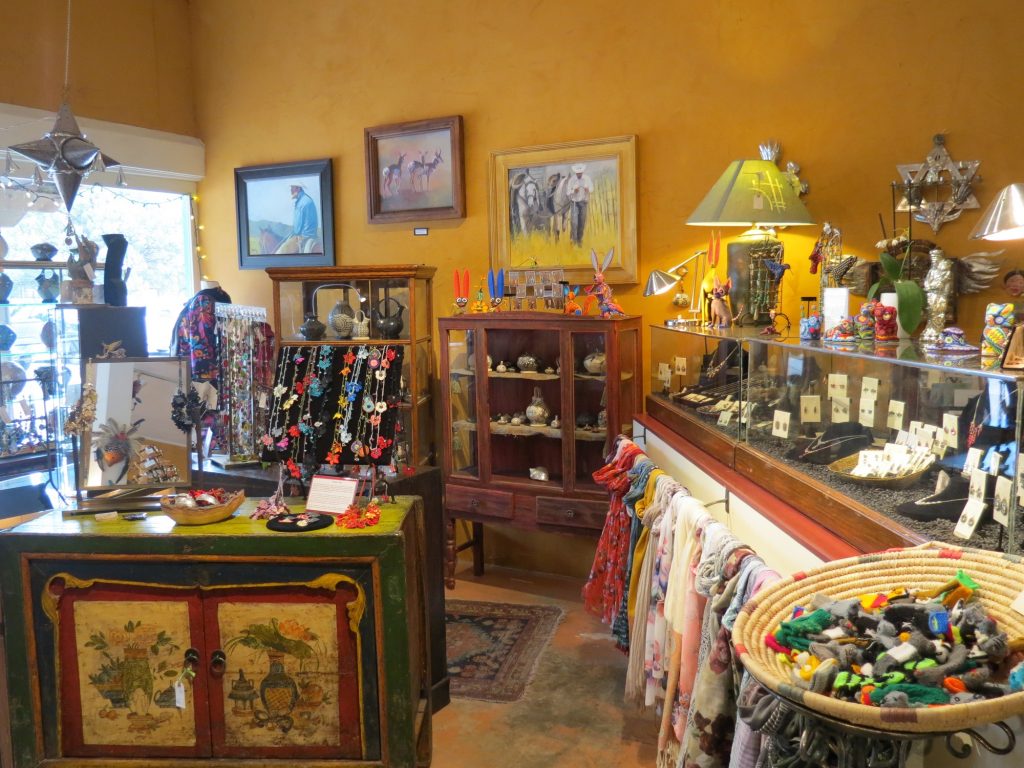 Paintings, pottery, and sculpture made by regional artists, Zapotec weavings and Asian rugs, Guatemalan textiles, Latin american folk art and exotic musical instruments round out the reasons why a trip to Global Arts Gallery is a must during your Patagonia shopping experience.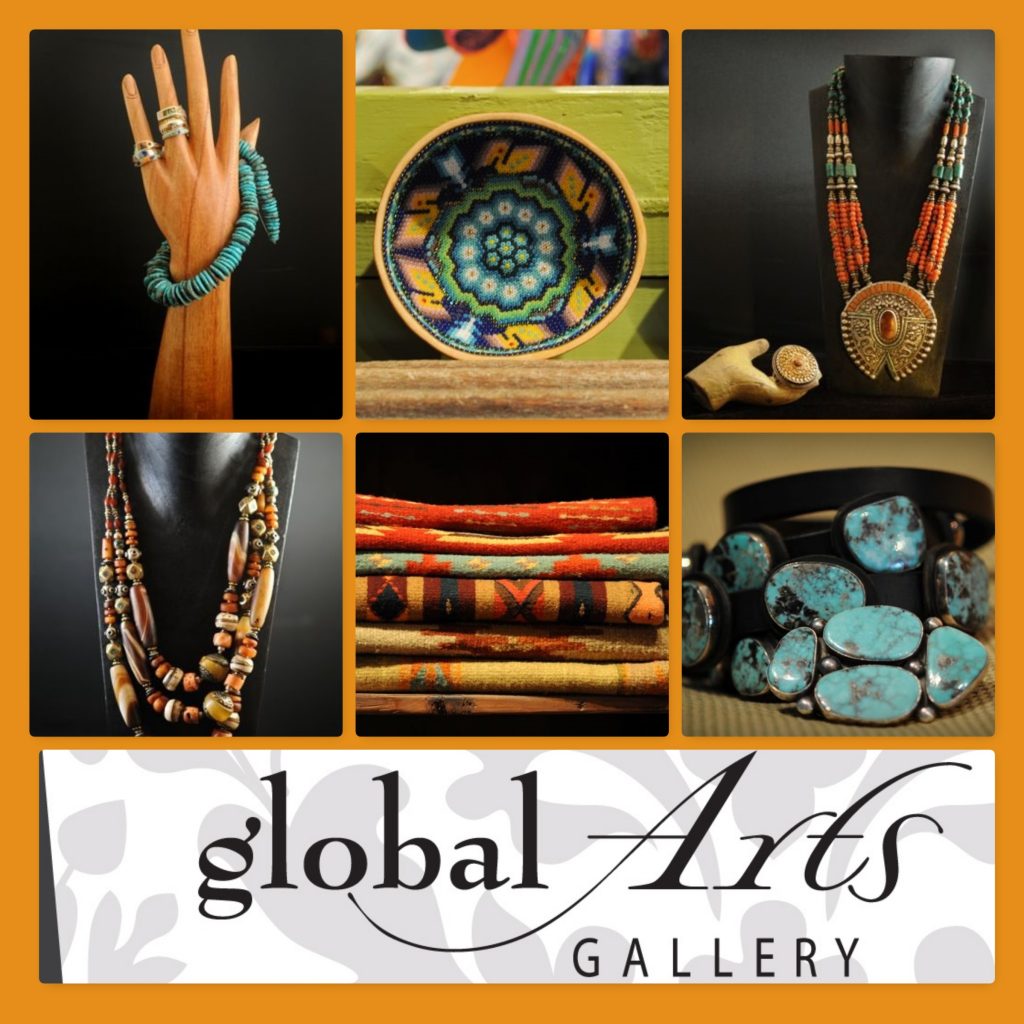 In addition, Global Arts Gallery has an inspired selection of wearable clothing and accessories from around the world selected for both style and a commitment to fair trade tucked away in the back of the store in Lillian's Closet.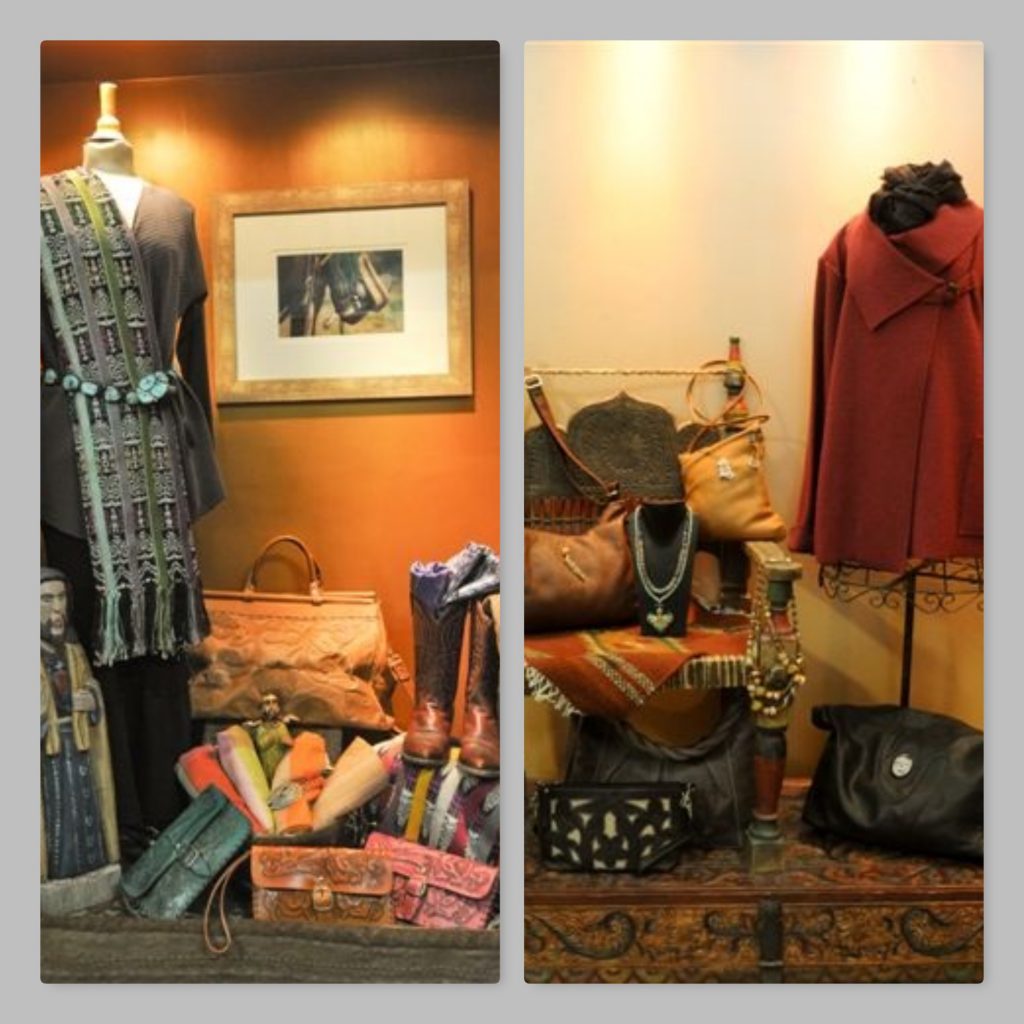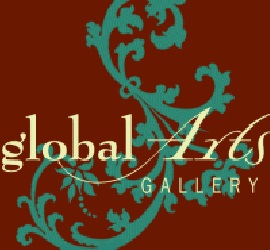 Global Arts Gallery
315 McKeown Ave. Patagonia, AZ 85624             
Shop: 520-394-0077  
Store hours: Open daily 10AM – 5PM

Adrienne is also available by appointment for "retail therapy" when needed. You can reach her on her cell at 520-404-3490