Ken's Shuttle Service LLC is a full-service transportation company based in the Mountain Empire of Patagonia-Sonoita-Elgin, Arizona.
Owner/operator Ken Morrow specializes in trips to the Sonoita Elgin wine country and providing trailhead access for hikers and bikers in the Sky Islands area.
Airport pickups and train, bus and shuttle connections are also available. However you chose to travel, Ken's Shuttle Service can get you to your connection comfortably and on time.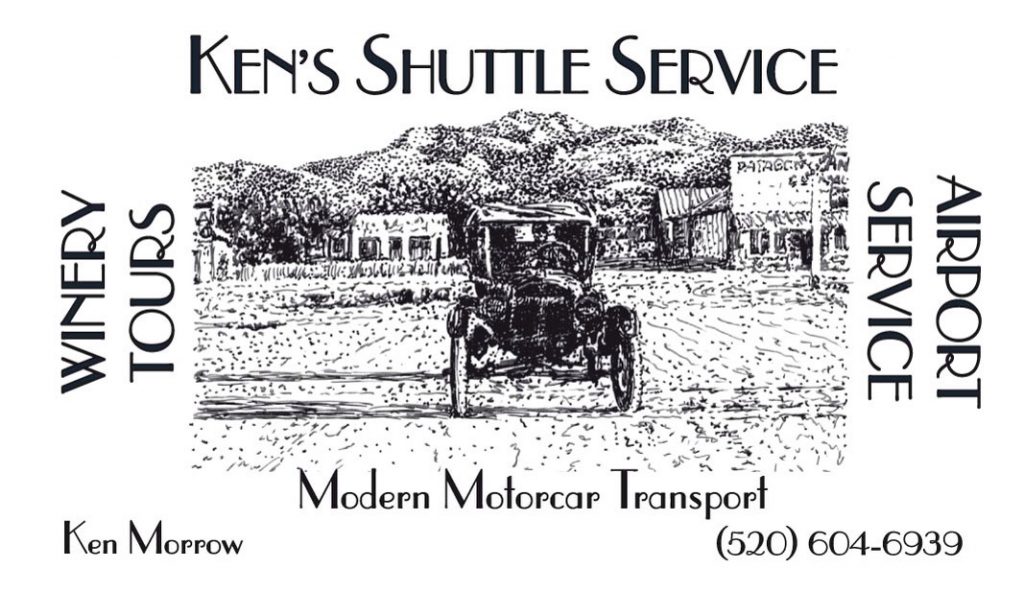 ---
Ken's Shuttle Service
Phone: 520-604-6939
Email: KensShuttleService@gmail.com
Website: www.kensshuttleservice.com
Hours: By Appointment