The Mesquite Grove Gallery has featured area artists and artisans for 34 years. The gallery exhibits fine art and fine craft which includes painting, sculpture, pottery, jewelry and hand weaving.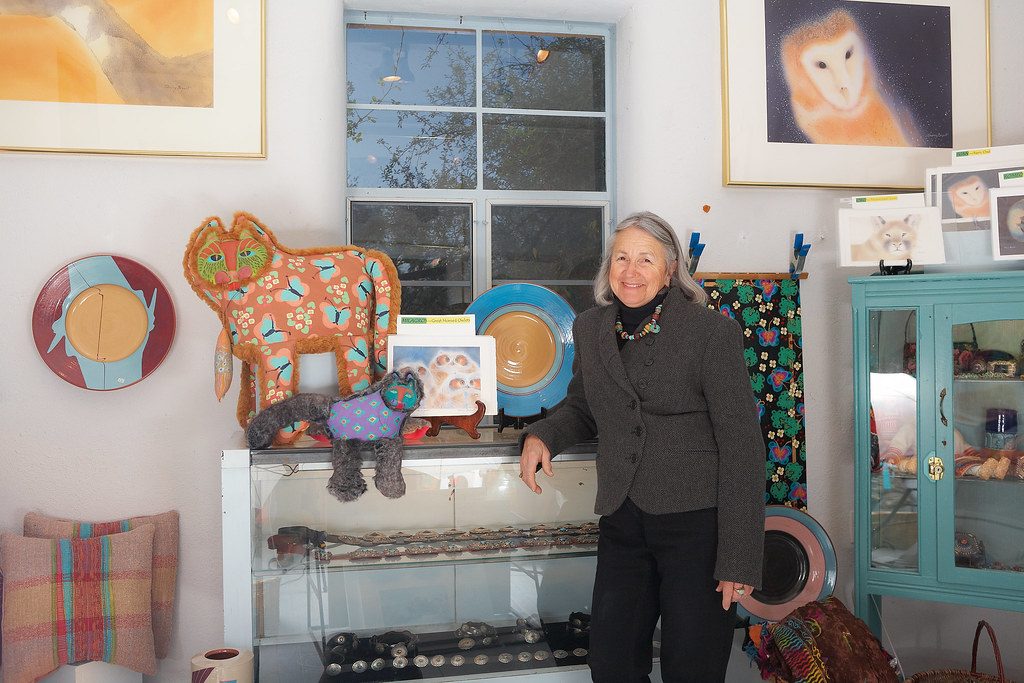 The pieces are one of a kind and created or selected by the artist/owner Regina Medley. As well as displaying the work of other artists, Regina displays her own work which is hand-painted canvas floor cloths, southwestern soft sculpture animals, jewelry and hand weaving.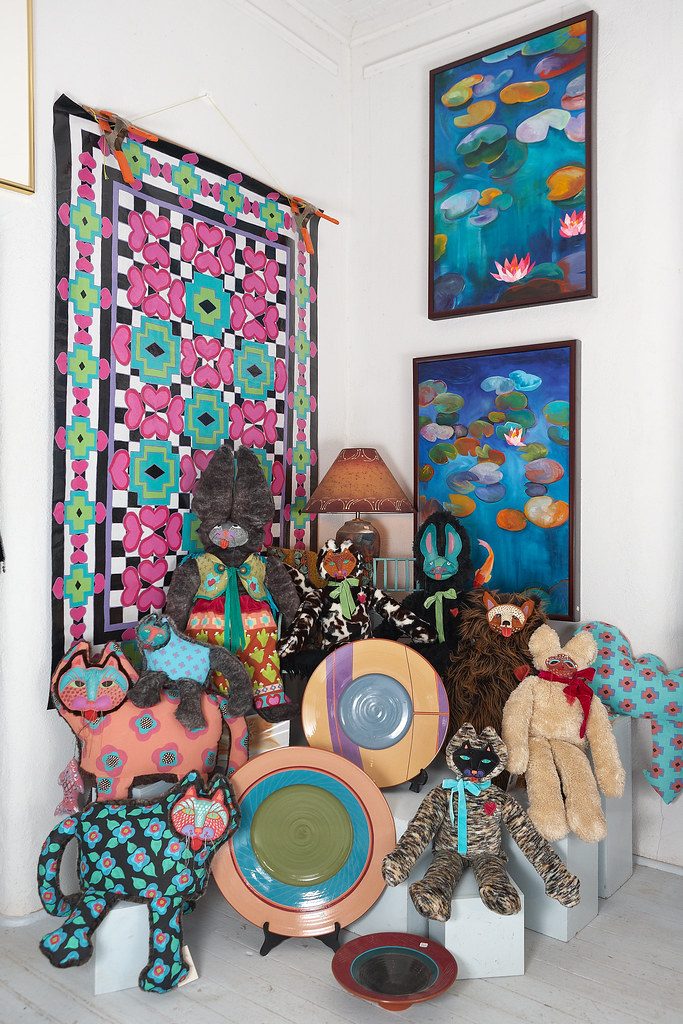 Formerly owner of the Duquesne House Bed and Breakfast and Cross Creek Cottages, Regina now focuses on her gallery. To make an appointment to see Mesquite Grove Gallery outside normal hours or for more info, please call or email Regina.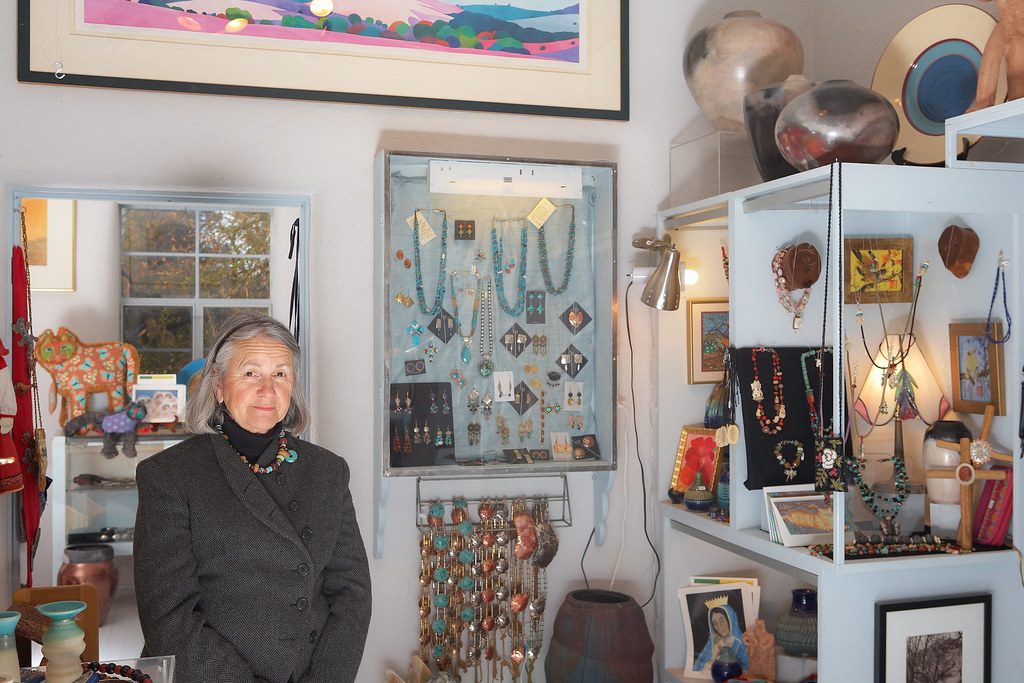 Mesquite Grove Gallery
375 McKeown Avenue Patagonia AZ 85624
Phone: 520.400.7230
Email: regina@reginamedley.com
Website: ReginaMedley.com
Hours: Tues – Sat 11AM to 4PM