Mesquite Grove Gallery has been featuring area artists and artisans for 30 years. The gallery exhibits fine art and fine craft which includes painting, sculpture, pottery, jewelry and hand weaving.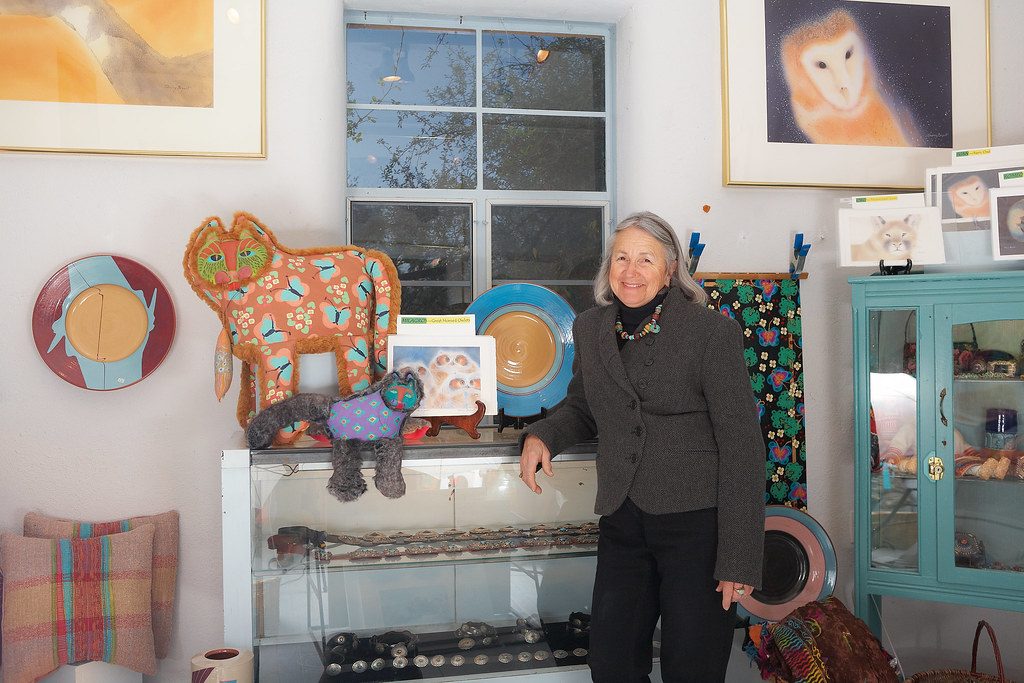 The pieces are one of a kind and created or selected by the artist/owner Regina Medley. As well as displaying the work of other artists, Regina displays her own work which is hand painted canvas floor cloths, southwestern soft sculpture animals, jewelry and hand weaving. The gallery is a working studio with jewelry making and hand weaving on site.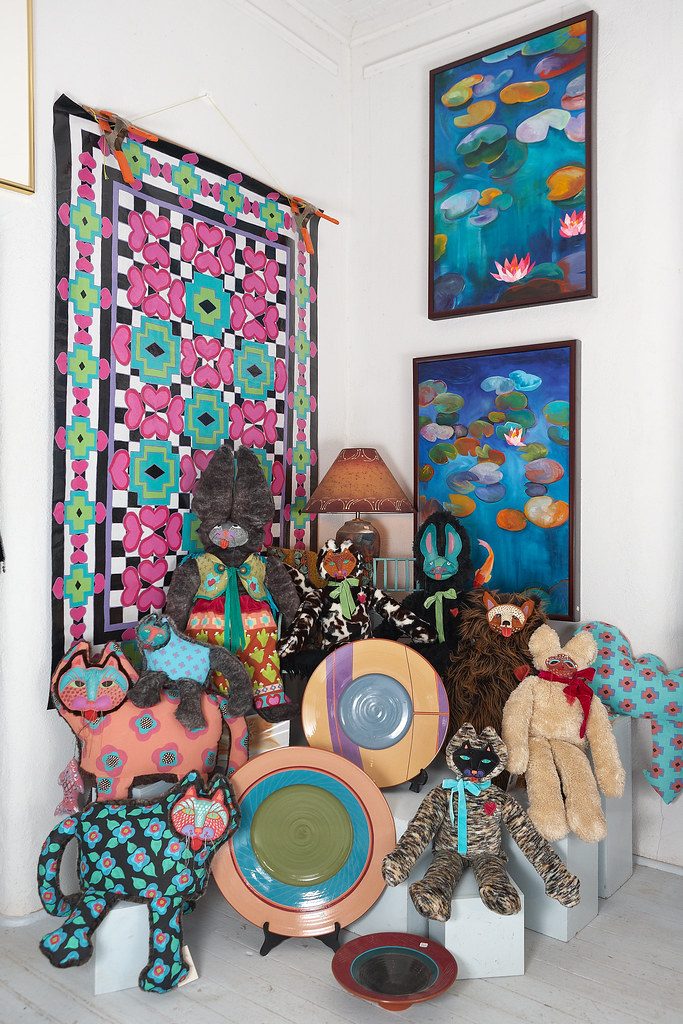 It is situated in a historic adobe home under a 200+ year old mesquite tree. The gallery has a two bedroom rental tourist cottage located on the same property with all amenities and within walking distance to all of Patagonia.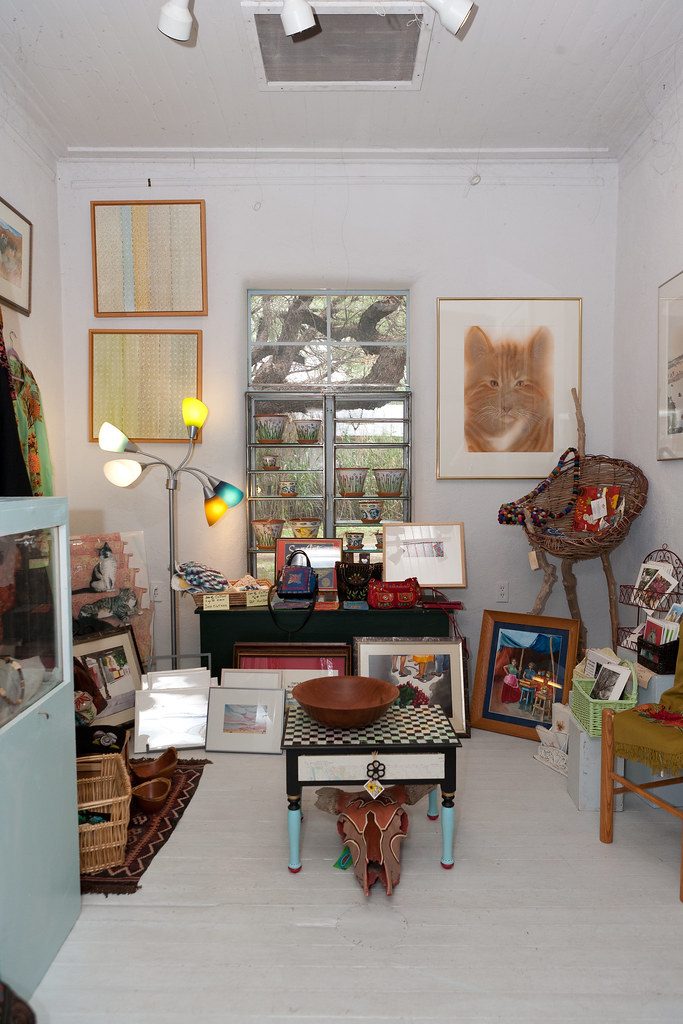 After browsing and enjoying the myriad of objects the Gallery offers, you'll have a better understanding of the passions that fuel the local artists of the Mountain Empire to create the colorful quality work they are famous for.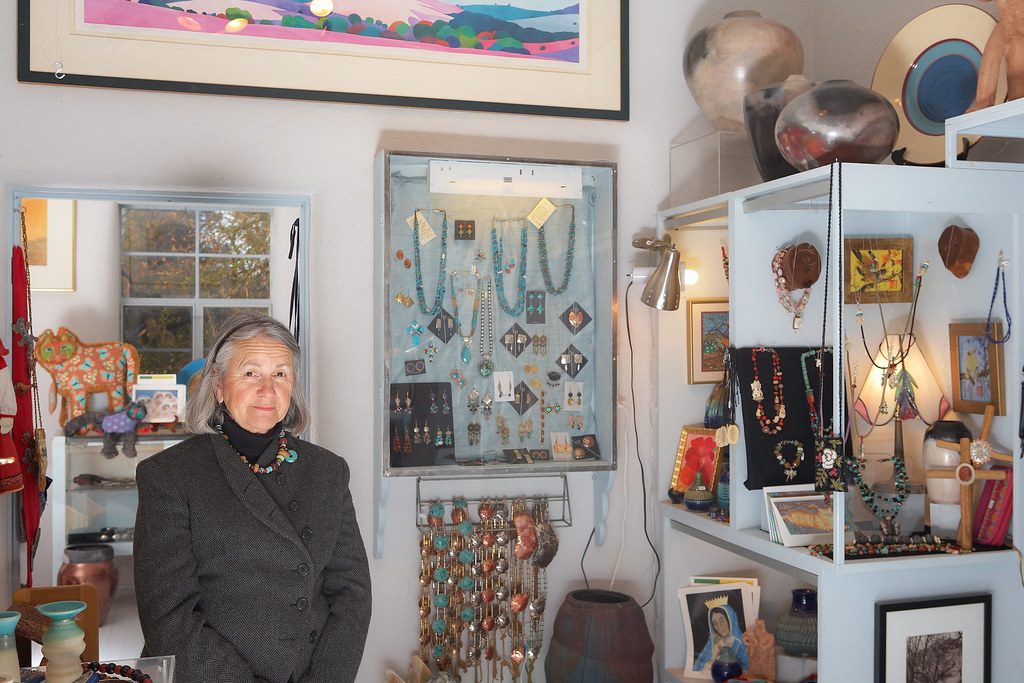 Mesquite Grove Gallery
375 McKeown Avenue Patagonia AZ 85624
Phone: 520.400.7230
Email: regina@reginamedley.com
Website: ReginaMedley.com
Hours: Tues – Sat 11AM to 4PM