We are a welcoming and inviting community church. 


We embrace the evangelical doctrines emphasized by John Wesley. We believe the bible to be the inspired Word of God and a reliable rule of faith and life.
At our gatherings, the dress is casual and all are welcome. At our 10AM Sunday service, we provide Nursery care and Sunday School for children. All are invited to stay for food, drink and fellowship immediately following the service. 

We also operate a thrift store on the grounds for the purpose of raising funds to support our various causes.

In addition, the funds from sales go to support UMCOR disaster relief, Crossroads Nogales Mission, Agua Prieta church in Mexico, Campus Crusade for Christ, Tucson Metropolitan Ministries, Give Ye Them To Eat, Patagonia Food Bank, Heifer Project, Wesley Foundation, and the Kairos Prison Ministry.

Ever-changing merchandise and our friendly staff will make a shopping stop worthwhile.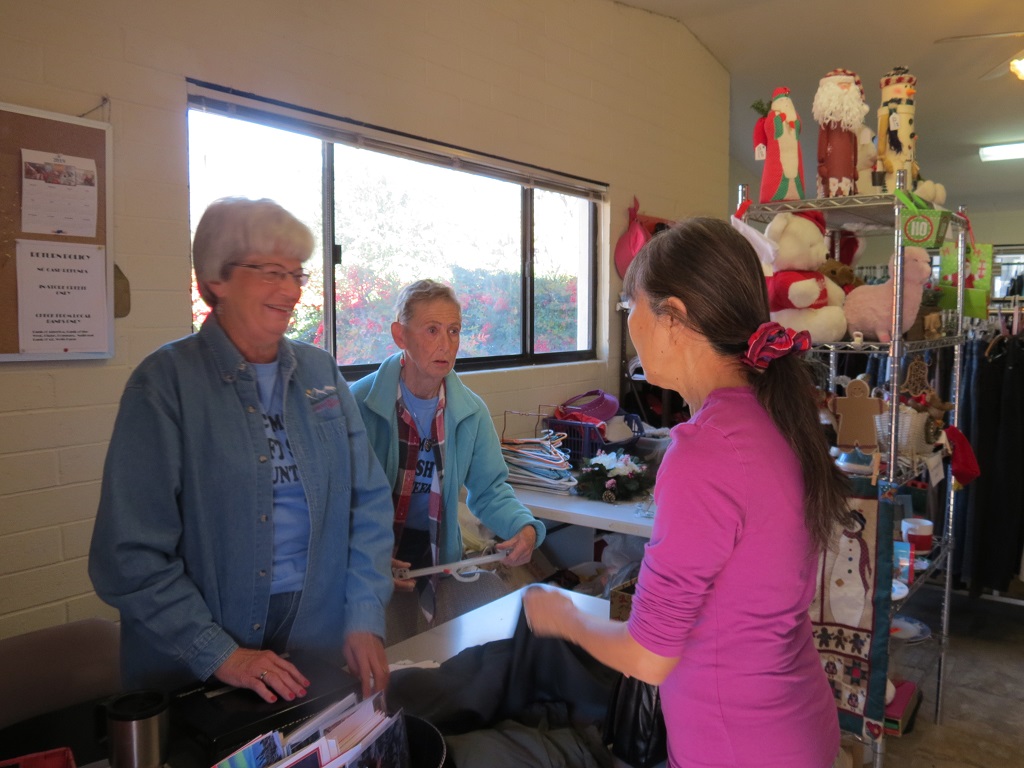 Patagonia Community United Methodist Church
387 McKeown Avenue Patagonia AZ 85624
Phone: 520-394-2274
Email: patagoniaumc@gmail.com
Website: www.patagoniaumc.org

Hours: Pastor's office Mon – Thur 9 to noon,
Thrift Shop Thur 12 – 2, Fri 10 -2 , Sat 10 – 12