Surrounded by grassy, oak-dotted hills, some of which are topped with bluffs of limestone, Peña Blanca Lake is a popular recreation spot for visitors from both Nogales, Arizona and Mexico, just across the border.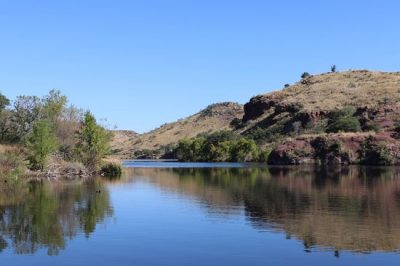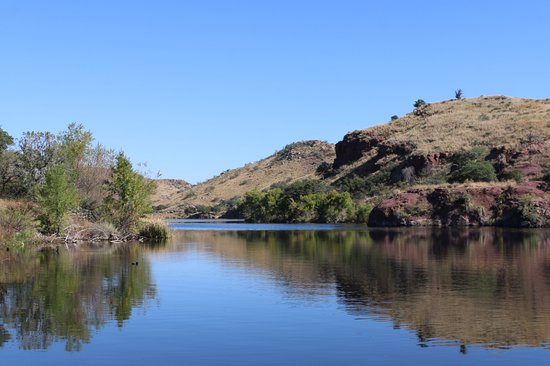 A mountain lake located at around 4,000 feet above sea level, Peña Blanca was built in 1957 by the Arizona Game and Fish Department. It provides water-related recreation year-round, though temperatures can be cool in the winter months.
This medium-sized body of water fills 49 acres of Peña Blanca Canyon in the Pajarito Mountain foothills of Nogales. On weekends, and even weekdays, during the peak summer season, this area can be quite crowded.