Join us for exciting and diverse Nature Adventures at our two private sanctuaries nestled in the majestic Sky Islands.
Escape to beautiful Raven's Nest Nature Sanctuary, a secluded 42-acre private preserve by Patagonia Lake. Enjoy: a private retreat, birding tours, nature treks, ethnobotany workshops, astronomy, wilderness survival skills, wildlife tracking, botanical walks and more! Visit our amazing Sky Islands Discovery Center, unique Stone-Age Village, organic gardens, and organic orchard. As you explore the extensive nature trails at Raven's Nest you will enjoy diverse habitats that have benefited from over 13 years of dedicated ecological restoration.

Experience our authentic African-style, Safari Tented Camp – luxury glamping at its best! Set amidst a mature mesquite woodland, our secluded, spacious, and fully furnished canvas safari tents include all amenities: hot showers, private bathrooms, gourmet outdoor organic dining and smoothie bar. We offer you a unique, private, and exclusive experience with only 2 luxury guest camps in the entire Nature Sanctuary. We never double-book, meaning you have the entirety of Raven's Nest to yourself! The Safari Tented Camp was artfully built using sustainable living practices, including: local materials, gray-water sinks and showers, passive solar, passive rainwater harvesting, and native landscaping.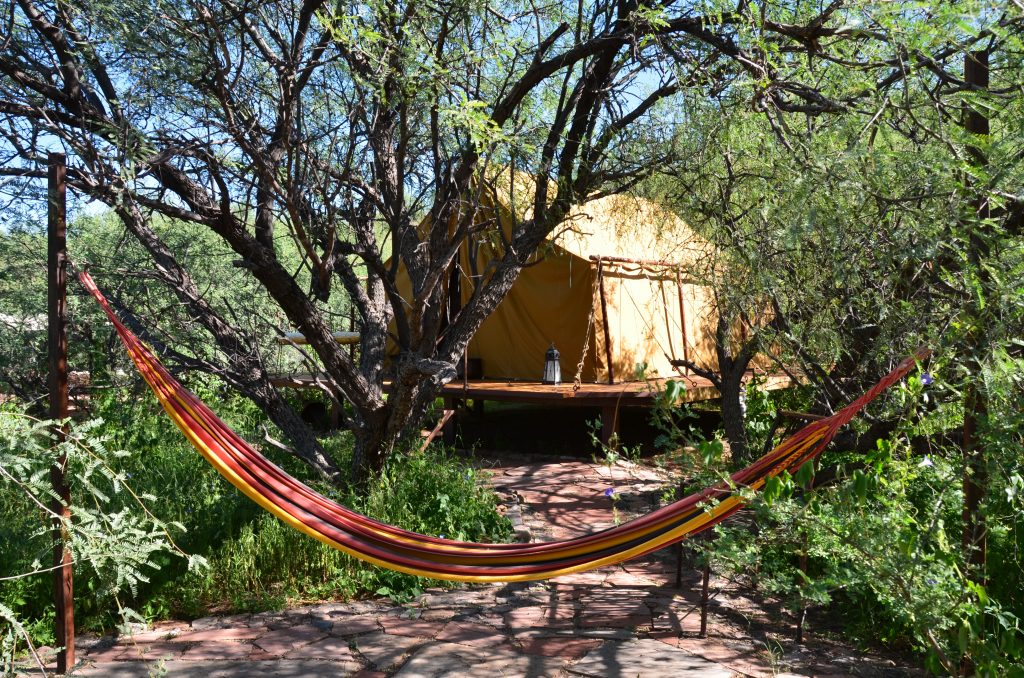 Nestled amongst the rolling hills and native trees of Raven's Nest, our exclusive Eco-Lodge has been built with privacy and nature immersion foremost in mind. In this ultimate wilderness experience, guests listen to birds, search for wildlife throughout the Nature Sanctuary, and tap into the timeless rhythms of nature. The haunting call of the rare gray hawk, the evocative aroma of wildflowers, and the iconic songs of coyotes at dusk and dawn will help you immerse in nature as never before!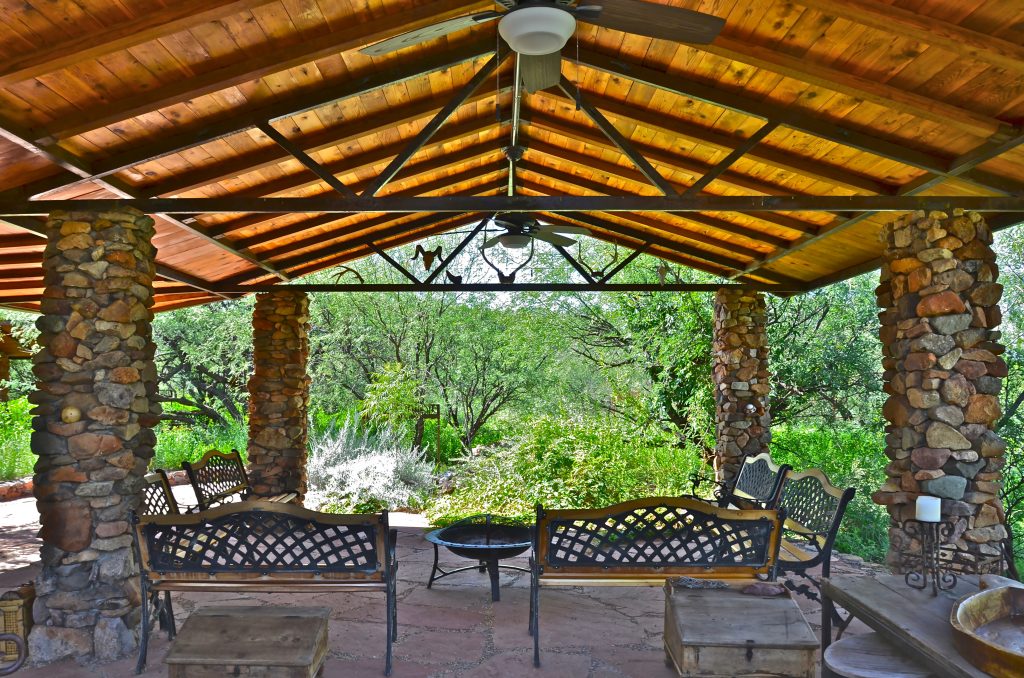 Take time away from civilization, relax, have fun, and connect with nature, while learning about the incomparable Sky Islands from Naturalist, Wildlife Biologist, and Ethnobotanist Vincent Pinto. Based on your interests and preferences, we will help you custom-make your own unique Nature Retreat and exciting Eco-Adventures.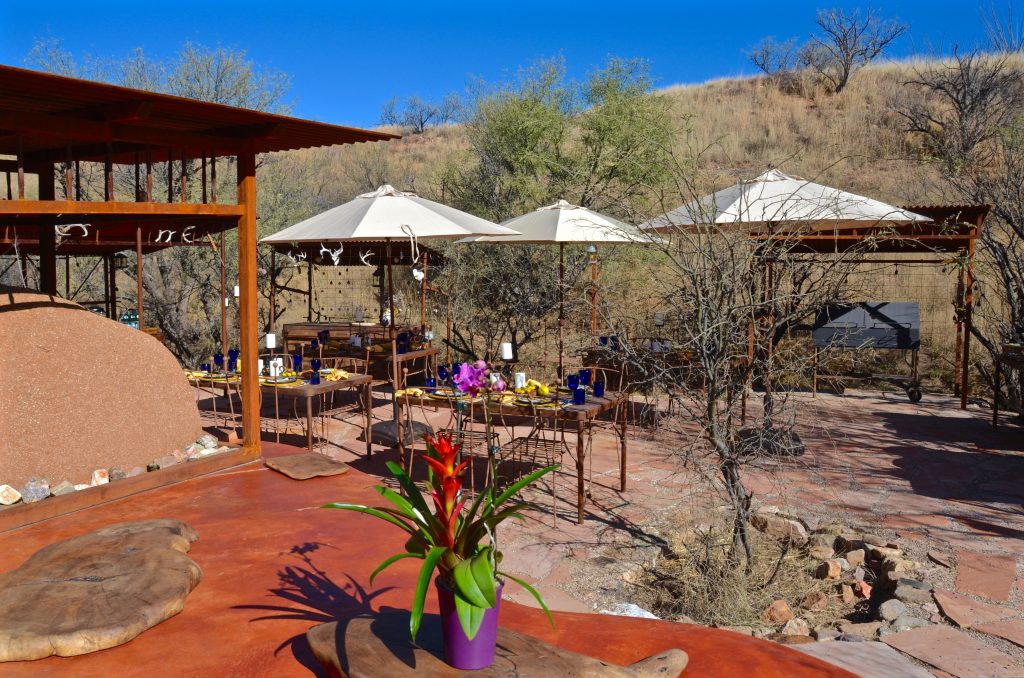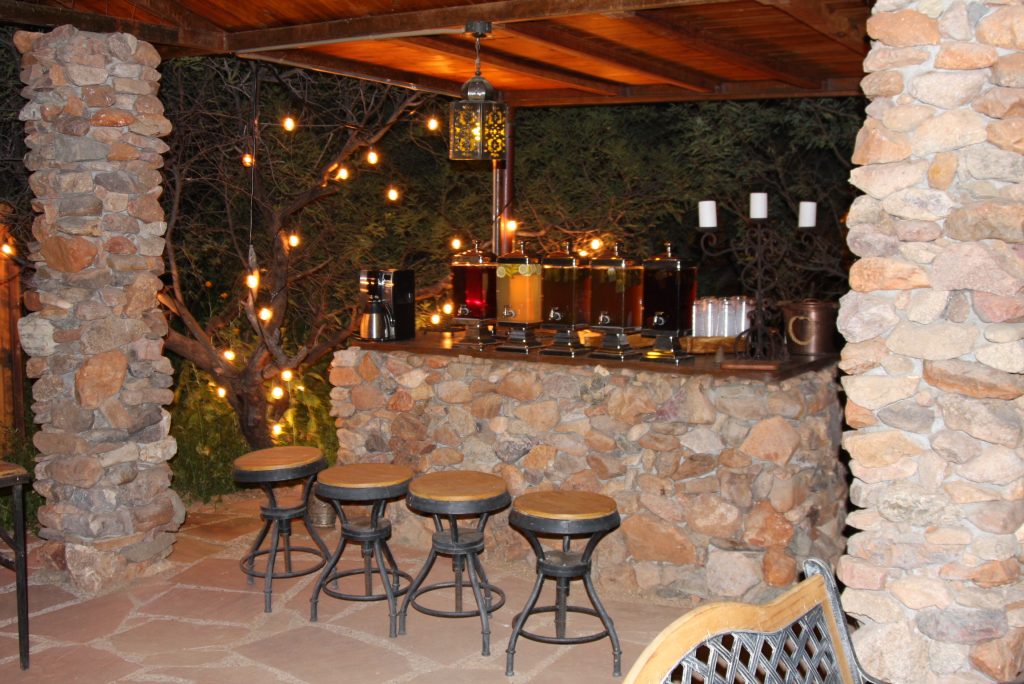 With the 9,500+ wilderness acres of Sonoita Creek State Natural Area and Patagonia Lake nearby, the possibilities are endless! For further afield Nature Adventures you may enjoy remote Raven's Mountain, our 50-acre Wildlife Sanctuary in the foothills of the famous Chiricahua Mountains.
Ravens – Way Wild Journeys
PO Box 393 Patagonia AZ 85624