Sonoita "Do It Best" Hardware is a convenience hardware store and the home of Buffalo Gals, a local retailer that offers cards, gifts, and attitude.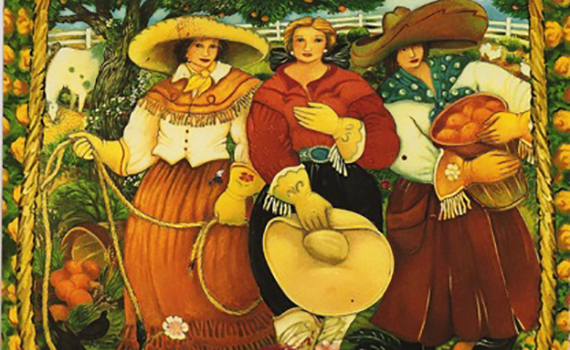 The artful and edgy Buffalo Gals–barely restrained within the walls of Sonoita Hardware–is known for its unique one of a kind and boutique quality gifts ranging in price from less than $10 to nearly $1,000. Wearable art and unusual accessories abound. Greeting cards from hilarious to sentimental, fragrant candles, exotic silk tea pouches, and cowgirl stuff are just a few of the items to entice you. Shop regularly as the inventory changes often. You have no idea what we have inside until you visit!
The full service hardware store stocks paint, plumbing, fencing and electrical supplies, as well as lawn and garden items. Sonoita "Do It Best" Hardware is also an authorized Fabral steel roof dealer and a stopping place for last minute camping supplies or long planned canning projects. Locally owned and operated since the 1980s, the store is known for its friendly, Sonoita-style service as well as its ability to special order anything.  Services include key and glass cutting, sharpening, computerized paint matching screen repair and delivery.
Sonoita "Do It Best" Hardware
3149 S. Hwy 83, Sonoita, AZ
(Across from the Santa Cruz County Fairgrounds)
Phone: 520-455-5523
Fax: 520-455-5693
Email: sonoitahardware@qwestoffice.com
Hours: Monday – Saturday: 8AM – 5PM, closed Sunday