The oldest commercial vineyard and winery in Arizona, Sonoita Vineyards was started in 1974 by Dr. Gordon Dutt.
Following his experimental success, Dr. Dutt planted Arizona's first commercial vineyard in 1979 and opened the winery in 1983.  Perched at an elevation of 5,000 feet among rolling grasslands, the vineyard is surrounded on three sides by soaring mountain ranges.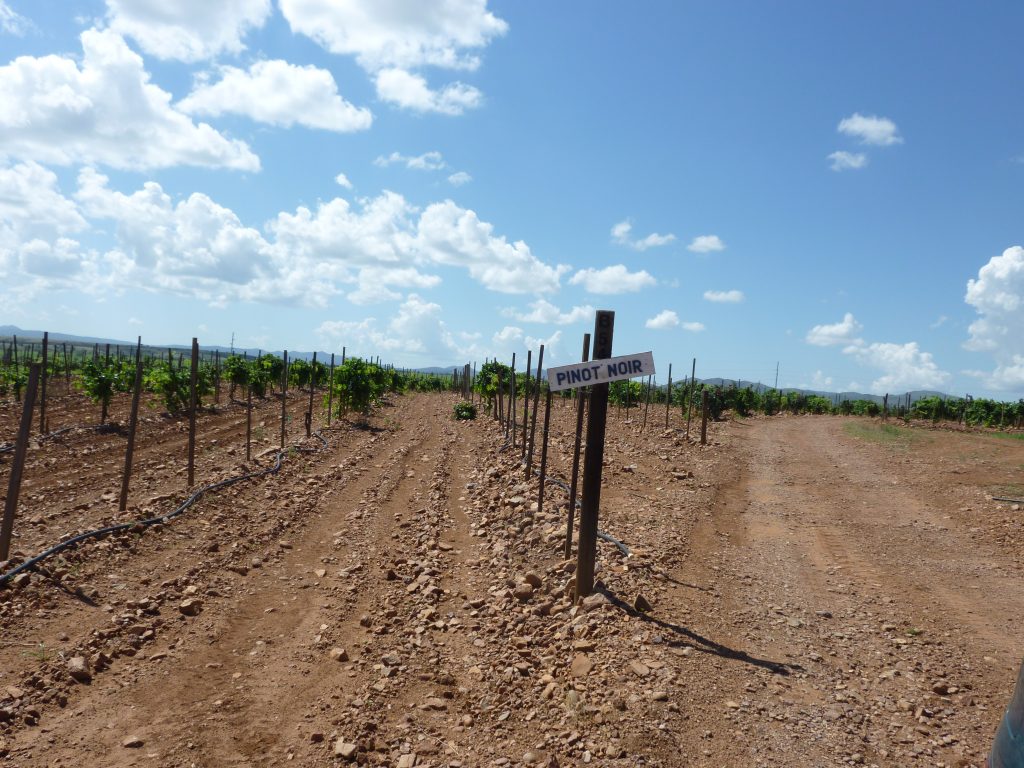 Starting with an annual production of 300 gallons, Sonoita Vineyards is now producing over 10,000 gallons per year. Aided by the unique growing conditions of the Sonoita Appellation (AVA – American Viticultural Area), the winery consistently creates award winning wines, including a Cabernet Sauvignon chosen by national wine critics to serve at a Presidential Inauguration Gala.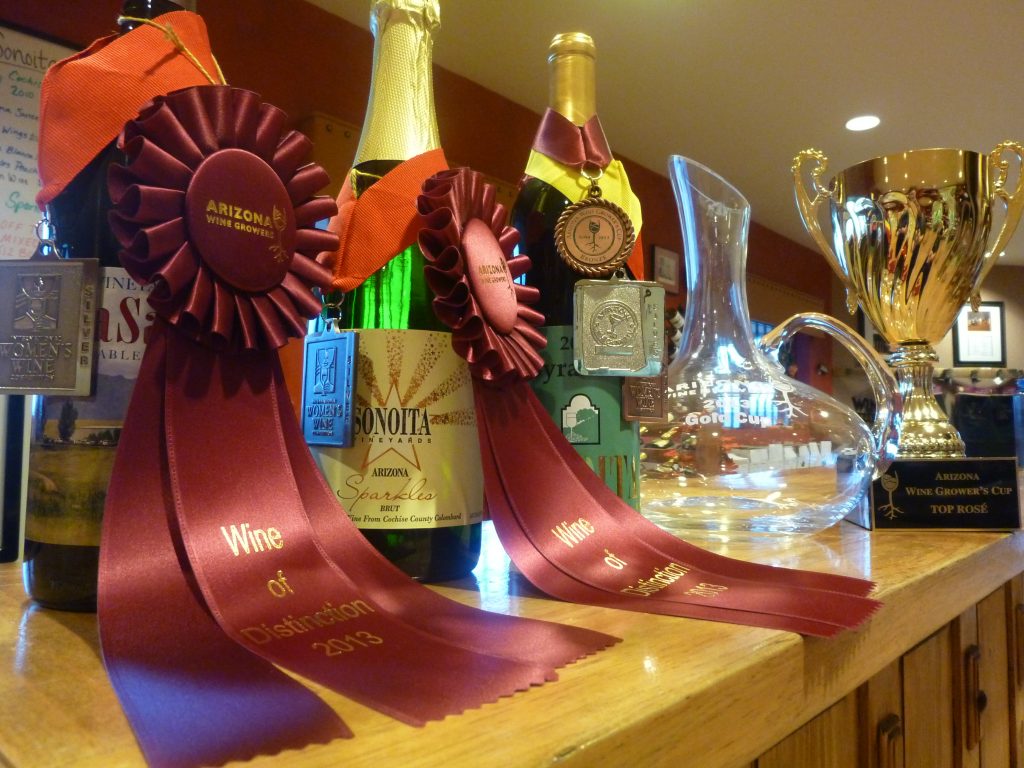 In addition to daily tastings, Sonoita Vineyards hosts events throughout the year. They range from small private affairs and large weddings to our own massive HarvestFest celebration.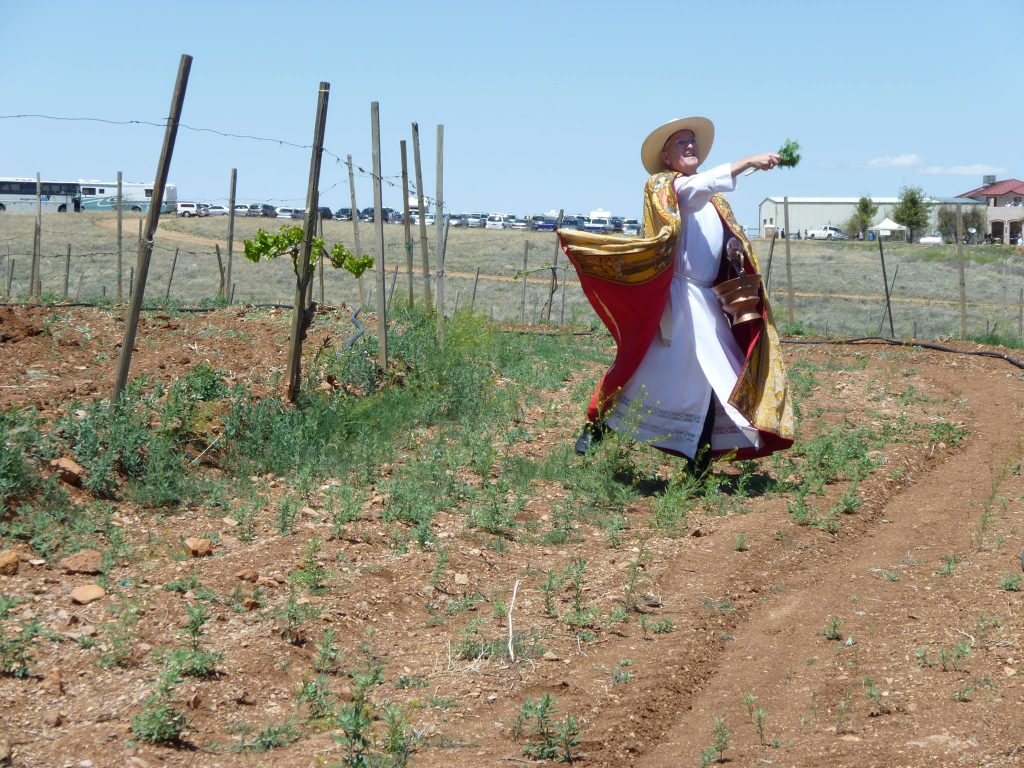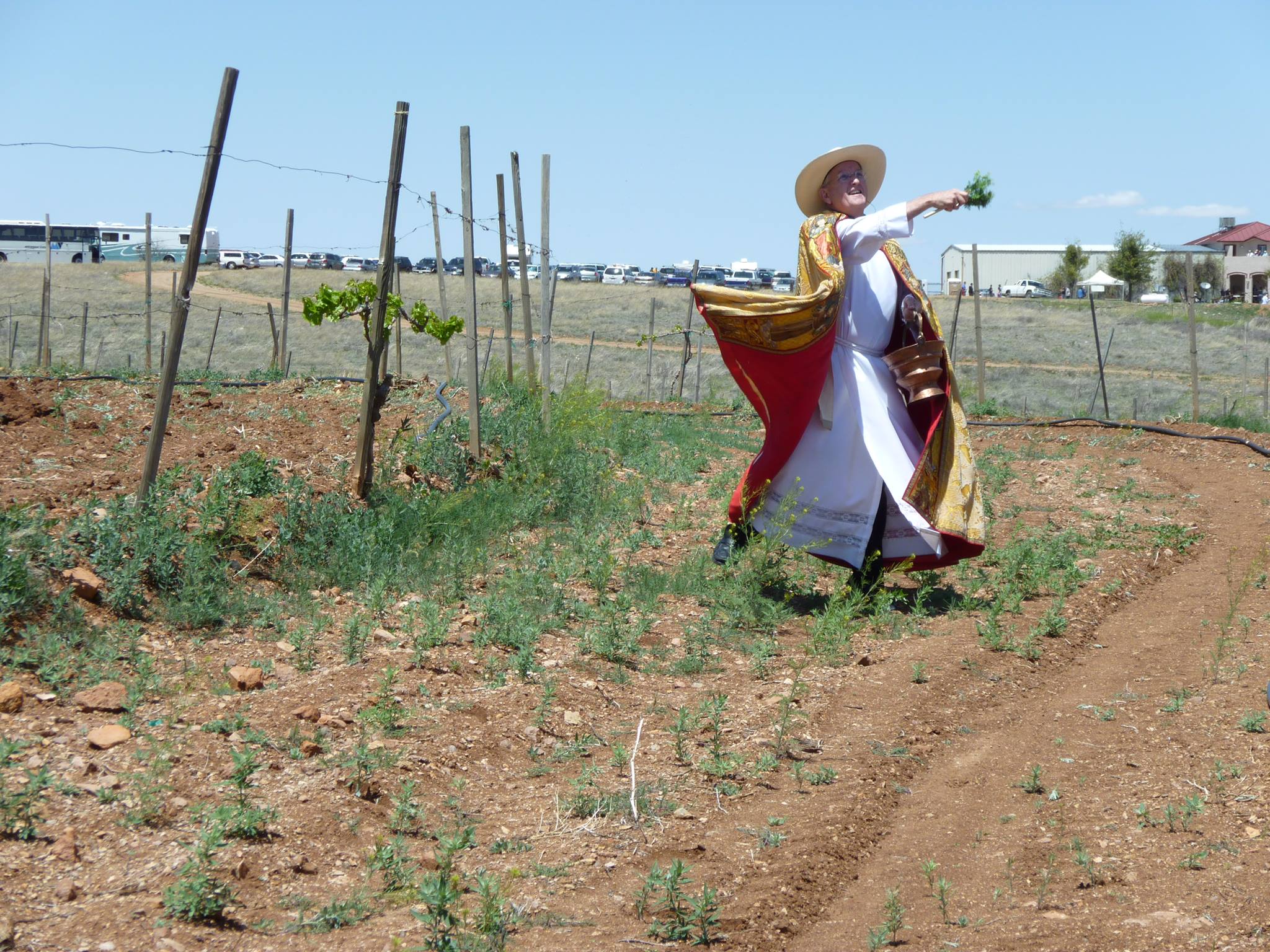 The staff does all the production and vine care under the guidance of Lori Reynolds, our Winemaker and granddaughter to our founder Dr. Gordon Dutt and Robi Reynolds, our Vineyard Manager. The staff is small making each vintage of wine a one of a kind experience.

Sonoita Vineyards
290 Elgin-Canelo Road, Elgin AZ 85611
Phone: 520.455.5893
Email: winery@sonoitavineyards.com
Website: sonoitavineyards.com
Hours: Open daily 10AM – 4PM