If it's your sweet tooth you're looking to satisfy or a uniquely Southern Arizona gift you're hoping to buy, it's likely you can take care of both your needs at the Ovens of Patagonia.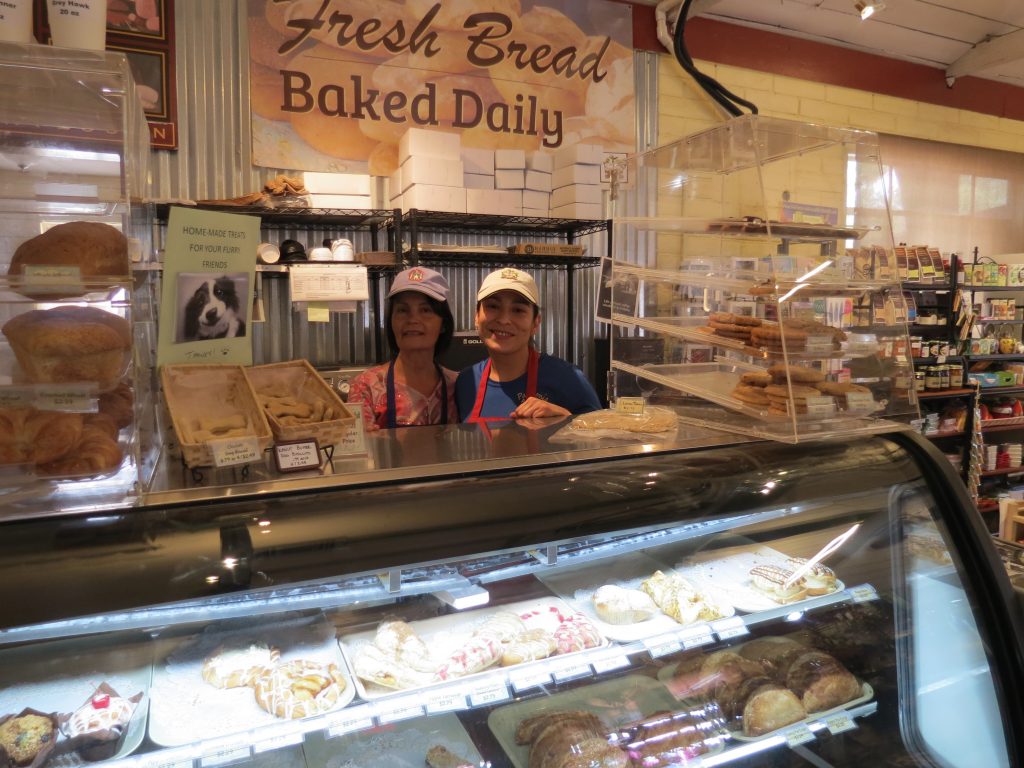 The Ovens of Patagonia combines a small town bakery, fudge and ice cream parlor, with gourmet foods and a unique collection of gifts for the kitchen and so much more. Guests can enjoy a sandwich or burrito on the patio, purchase hand-made cinnamon rolls, pies, cookies or fresh baked bread to take home.  Call ahead to reserve your favorite bread or to order a cake or pie baked just for you.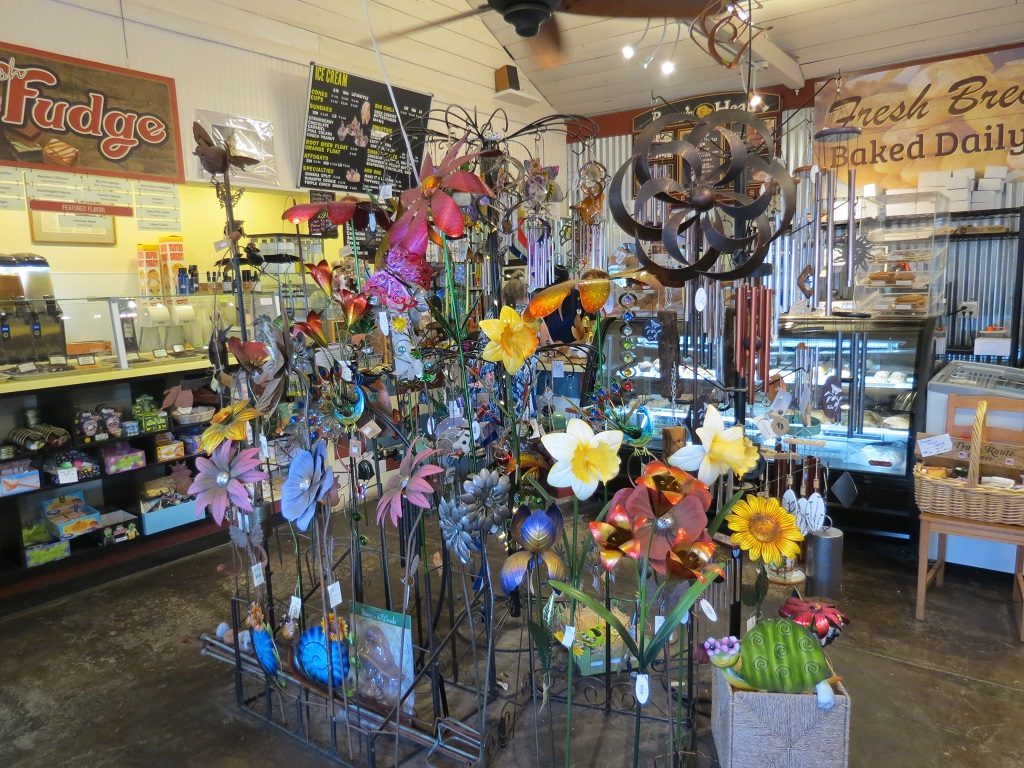 While there, take the time to browse the selection of gifts.  Everyone can find something – its the perfect place for Patagonia gifts like mugs, hats, and lots more.  The shop features handcrafted in Arizona pottery, fused glass-ware, and other locally made craft items.  There's a nice selection of cookbooks featuring Southwestern recipes and quite a few with Vegan and Raw selections.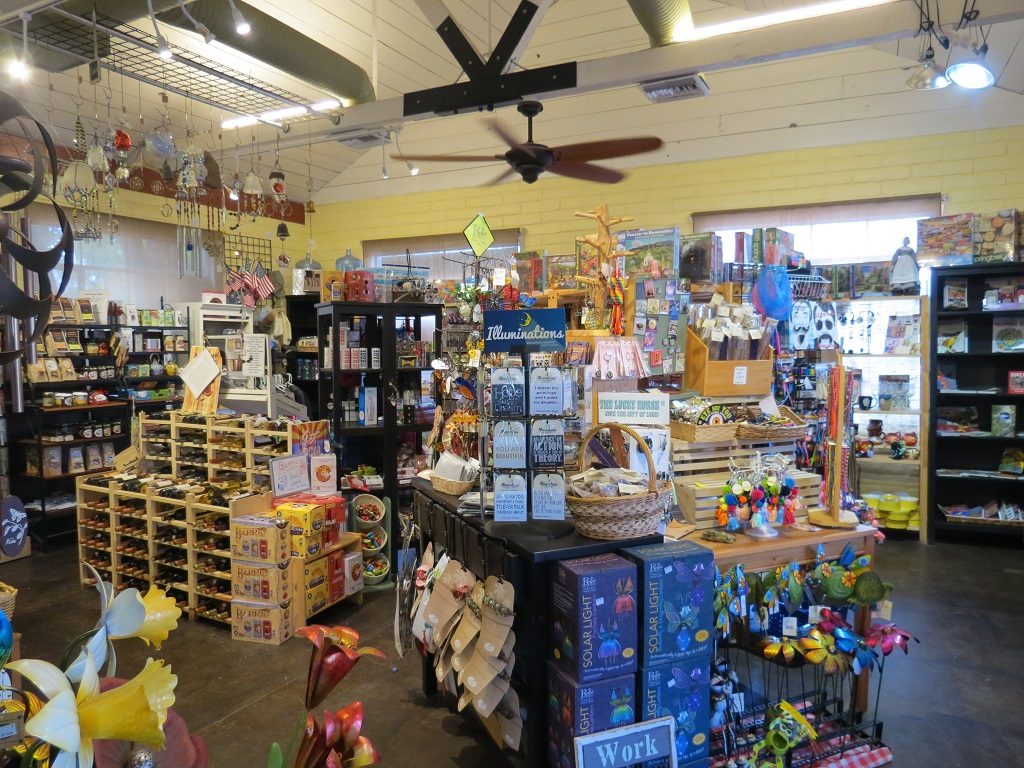 Our gourmet foods include a number of items from Arizona including Cheri's, Sunshine, and our very own products. We've got local raw and unfiltered honey from Holly's Little Farm. From a little farther afield, try some of the mouthwatering offerings from Stonewall Kitchens and Robert Rothschild Farms.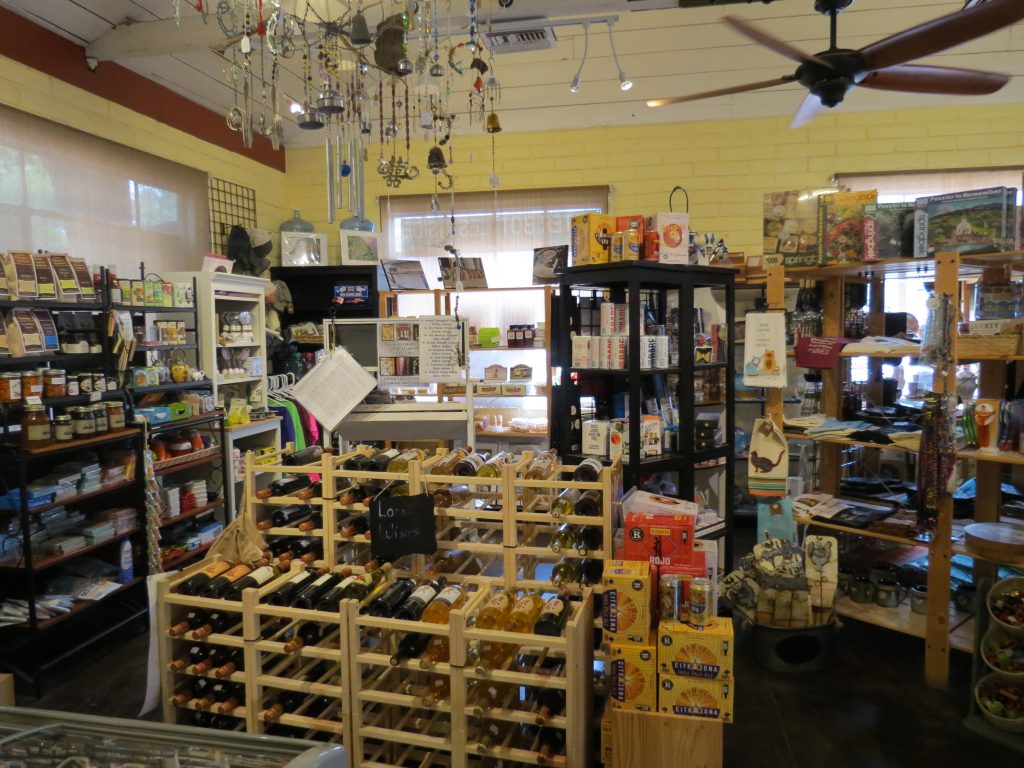 If it's a fine local wine you seek, look no further. The Ovens of Patagonia carries a nice selection of wine from area vineyards, focusing on wineries in Sonoita, Elgin and Willcox.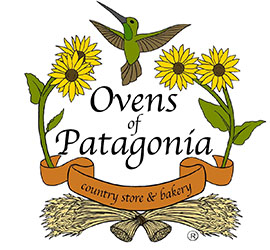 Ovens of Patagonia
277 McKeown Ave. Patagonia AZ 85624
Hours:
Monday – Thursday 9AM – 3PM
Friday – Saturday  9AM – 4PM
Sunday 9AM – 3PM