Giving back to the community matters to the members of the Patagonia Community United Methodist Church. The UMC operates a thrift shop on the grounds for the purpose of funding causes like the East Santa Cruz County Food Bank, Patagonia Volunteer Fire Department, Patagonia Youth Enrichment Center among other local and national charities. The hard-working volunteers have been getting things ready for their biggest fundraiser of the year – The Thrift Shop Fall Festival which is coming up this weekend.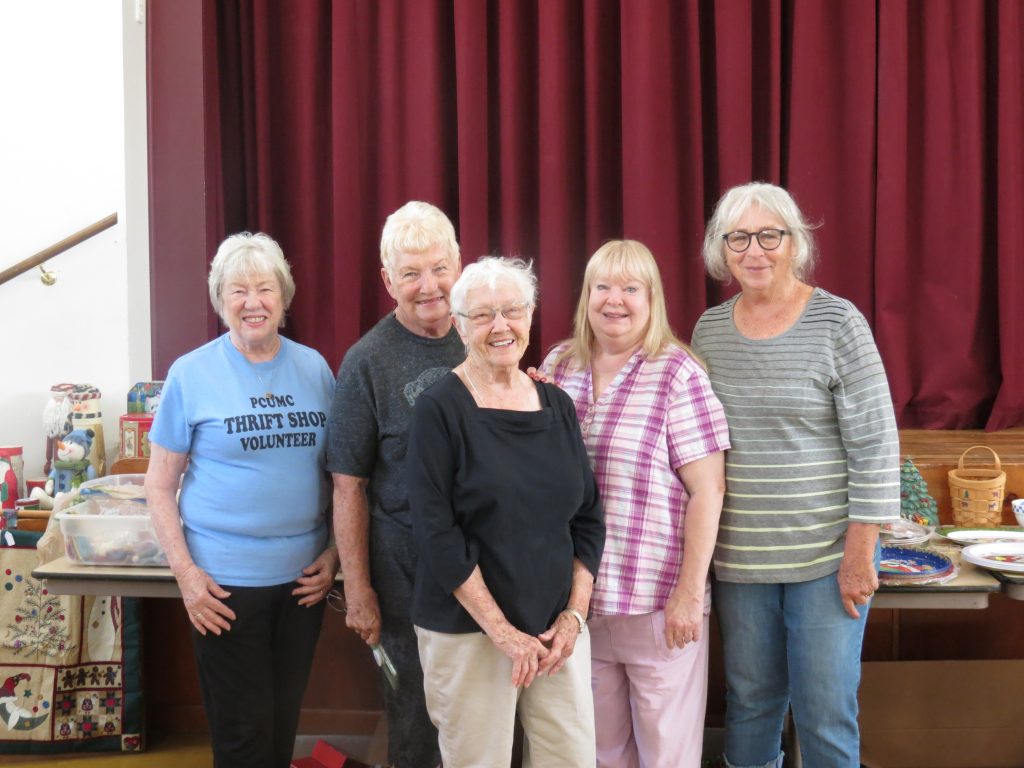 Treasures that are available to take home on October 8th – 10th include clothing for all ages and sizes, household items like dishes, glassware and linens, collectibles and small antiques, a wide assortment of books, toys, puzzles, pictures, frames and lots of fun Christmas items, just in time for the holidays. Don't miss the chance to shop under the guise of recycling, repurposing, and reusing all for a very good cause!
Items will be available in both Thurber Hall and the thrift shop area on Friday, October 8 and Saturday, October 9th from 10 to 4 and on Sunday, October 10th from 11 to 2.
PATAGONIA COMMUNITY UNITED METHODIST CHURCH  387 McKeown Ave, Patagonia AZ 85624