The shops in Patagonia are getting ready for the 18th annual Art Walk , as evidenced by the recent activity in Global Arts Gallery.

Owner Adrienne Halpert is featuring the work of renown area artist, Linda Rosenfield and the artist herself was there to assist with the hanging of her pieces that will be available for purchase.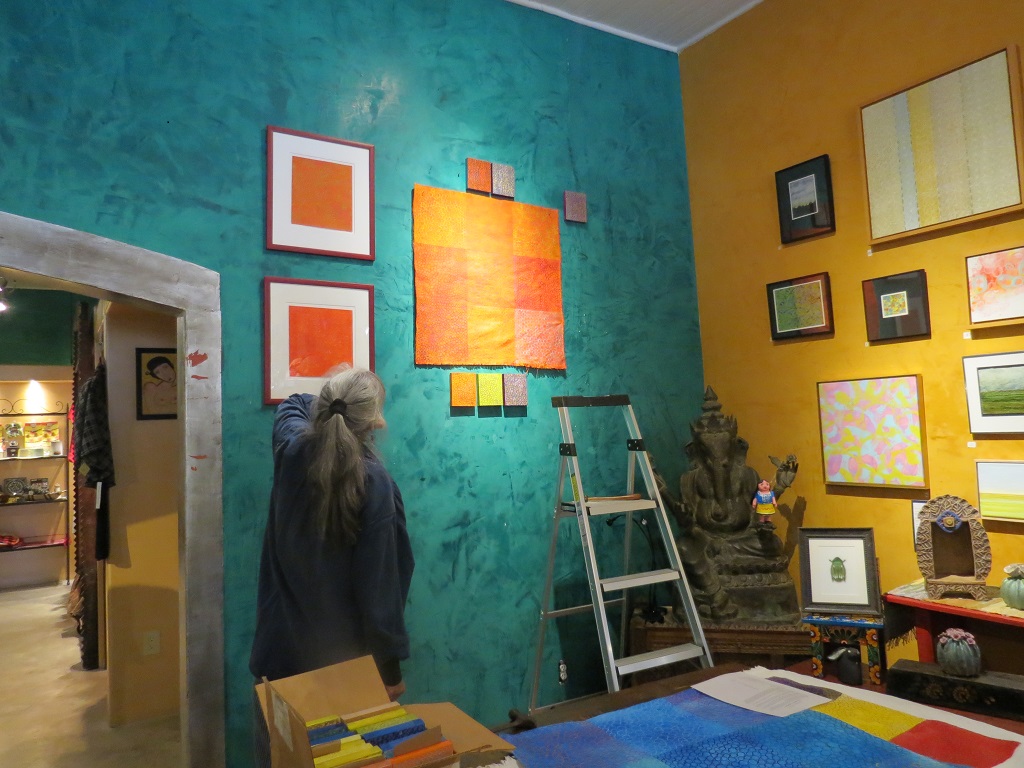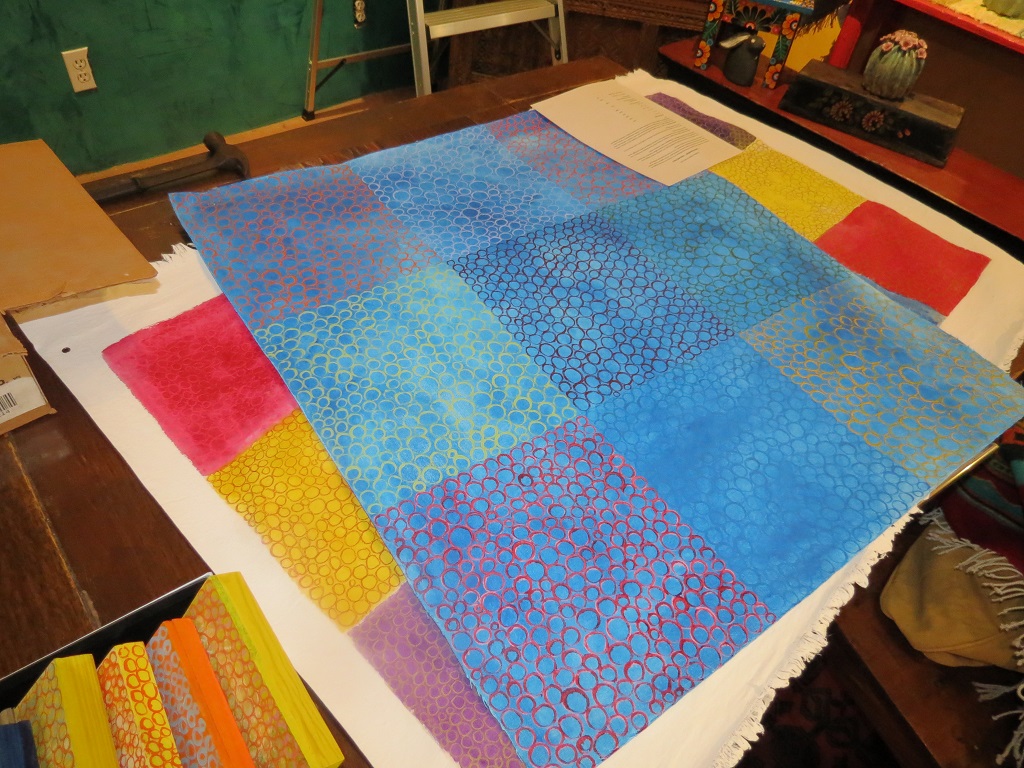 Stop by to take a look at Rosenfield's unique work and explore the other offerings available in The Global Arts Gallery & Lillian's Closet.